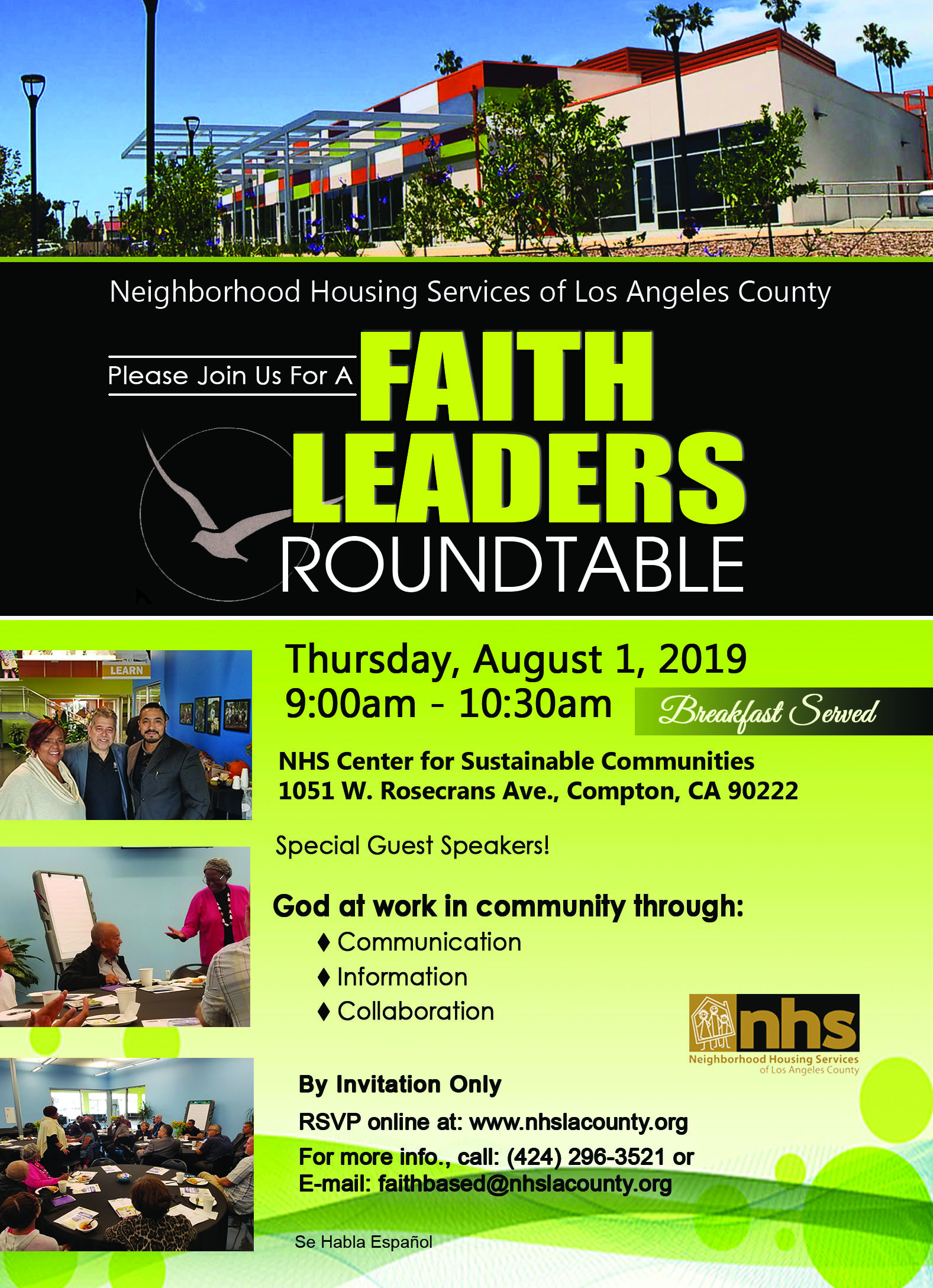 01 Aug

Faith Leaders Roundtable

Address
NHS Center for Sustainable Communities 1051 W. Rosecrans Ave.
Compton


Date/Time
8/1/2019
9:00 am - 10:30 am

Location
Center for Sustainable Communities

Event Details

The date for this event has changed. Please note the updated date for this event as August 1, 2019. We look forward to hosting you then.

Discussing God at work in our community through:
Communication
Information
Collaboration
This event is not open to the public. Please DO NOT RSVP if you were not invited.
Bookings
Bookings are closed for this event.