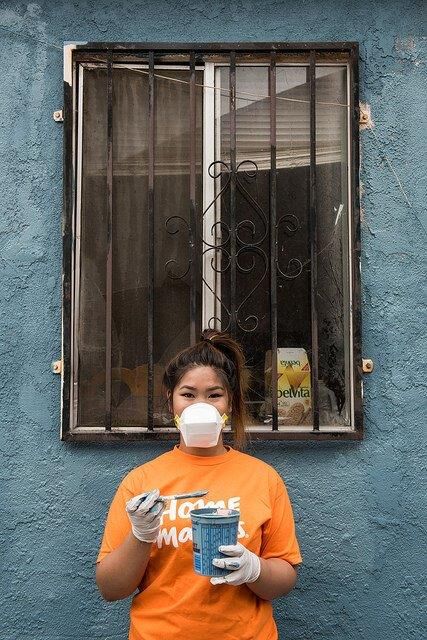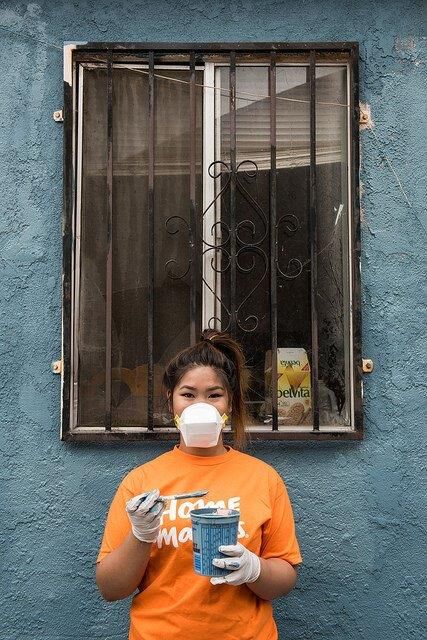 08 Jun

35 on 35 Neighborhood Pride Day

Address




Date/Time
6/8/2019
8:00 am - 12:00 pm

Event Details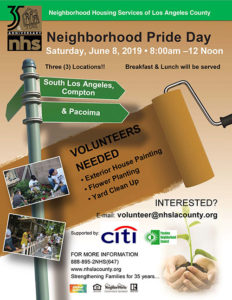 Coordinated as a part of NHS' ongoing community outreach and neighborhood improvement efforts, Neighborhood Pride Day helps low-to-moderate income (LMI) homeowners throughout Los Angeles County to make needed improvements to their home and surrounding neighborhood with the help of local residents, businesses and area community groups.
On June 8, NHS will work with hundreds of Neighborhood Pride Day volunteers to paint and make minor home repairs for families and seniors in targeted neighborhoods in Los Angeles County. NHS will revitalize three locations across LA County at the same time on this day: South Los Angeles, Pacoima, and Compton. The event brings together residents, block clubs, businesses, non-profit partners, community clubs, and regional neighborhood councils for a day of partnership building, neighborhood improvement, and resident engagement. NPD activities include painting the exterior of single family homes, schools and neighborhood facilities, completing minor repairs, landscaping and planting trees, revitalizing home garden areas, cleaning up alleys, installing curbside gardens along sidewalks and public breezeways, and painting over graffiti.
Neighborhood Pride Day locations:
South Los Angeles: 8822 Menlo Ave., Los Angeles, CA 90044
Pacoima: 13132 Mercer Street, Pacoima, CA 91331
Compton: 1051 W. Rosecrans Ave., Compton, CA 90222 (Community clean up only. No painting projects in Compton)
Check your email regularly for updates
Bookings
Bookings are closed for this event.