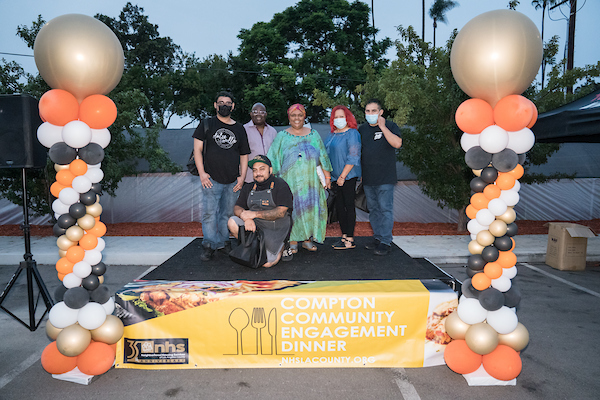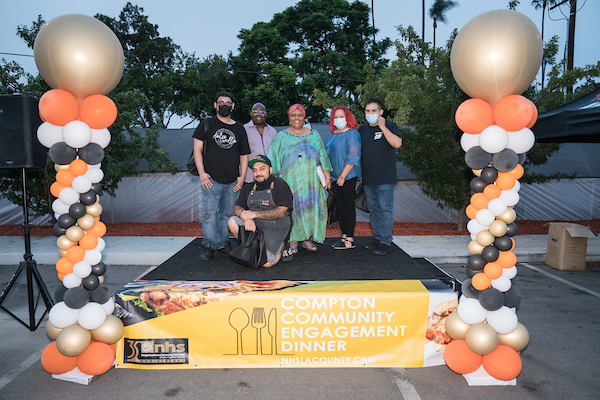 01 Oct

September – Compton Community Engagement Recap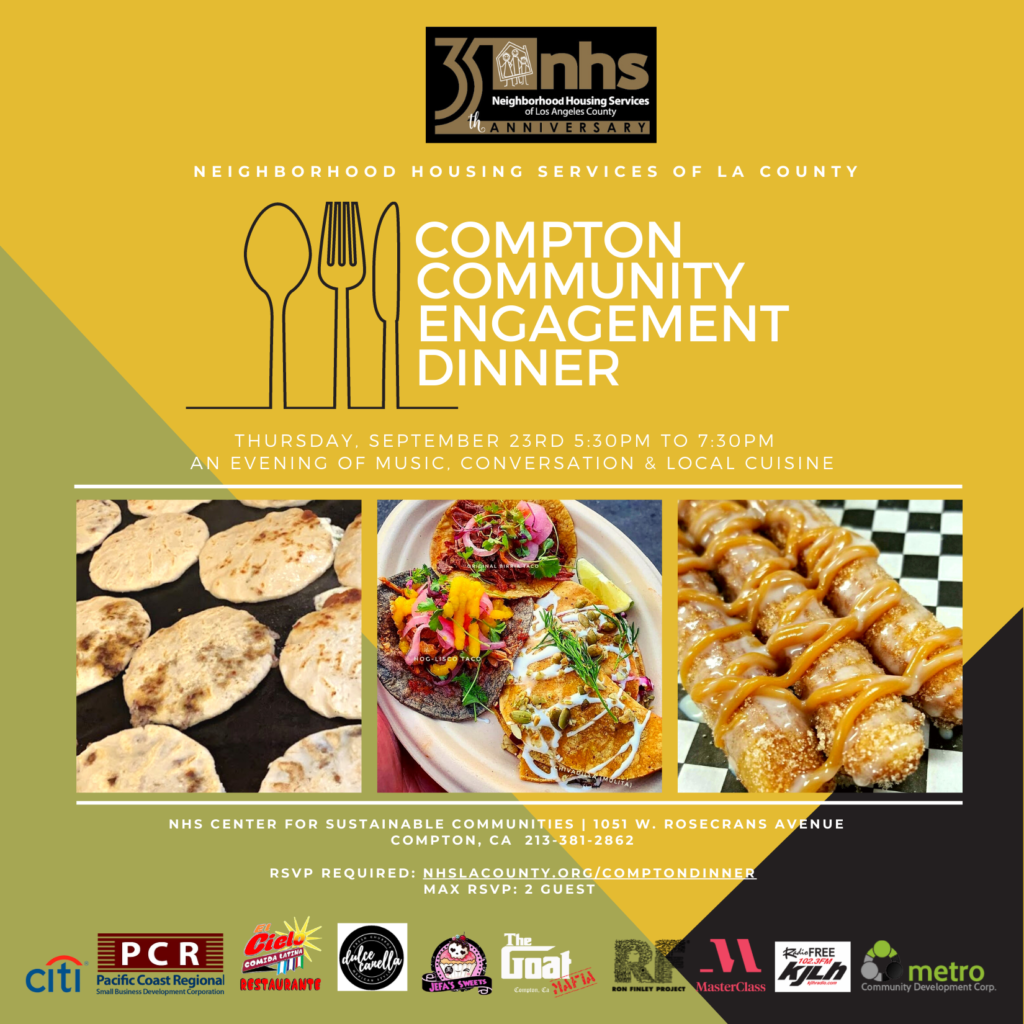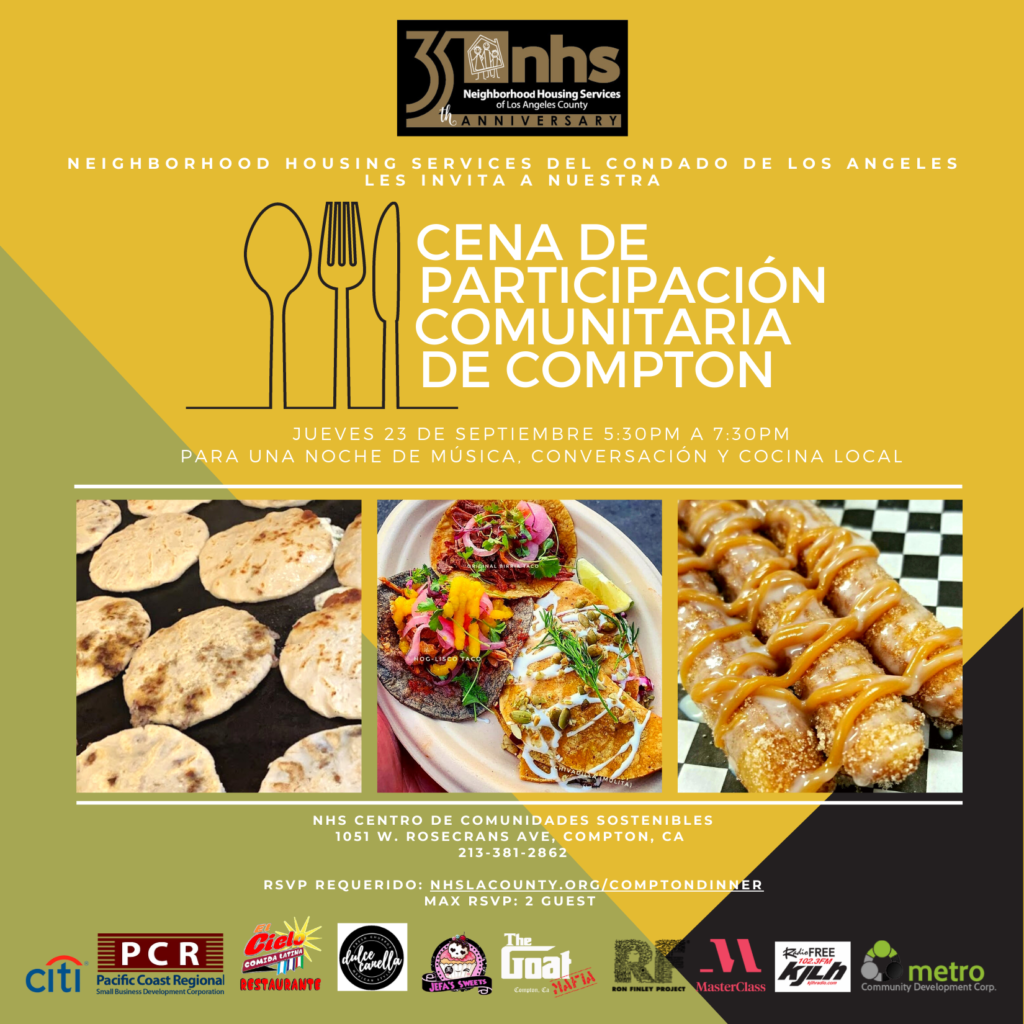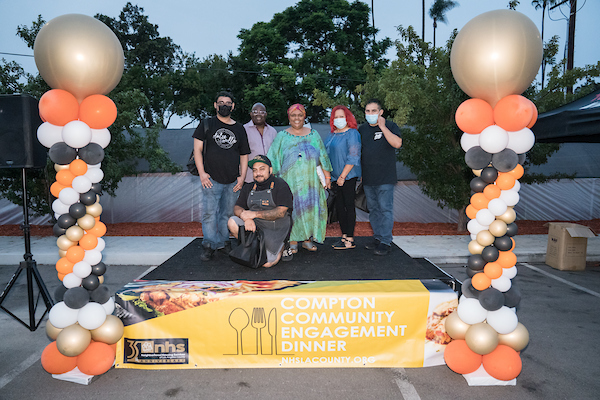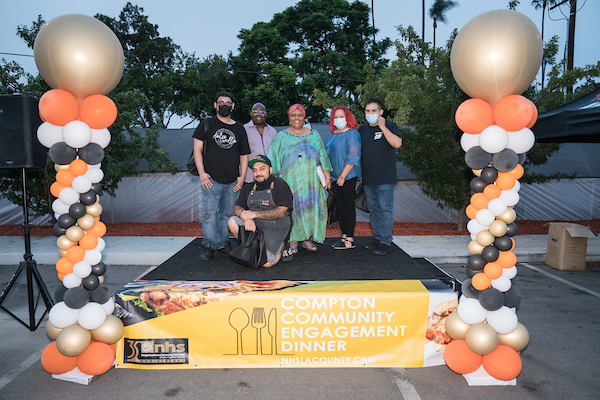 President and CEO of Neighborhood Housing Services of LA County with founders of Dulce Canella, The GOAT Mafia, Jefa's Sweets, and El Cielo Resturante.
Thank you to our sponsors Citi in supporting us to provide a platform to highlight BIPOC lead businesses during Hispanic Heritage Month.
Neighborhood Housing Services of Los Angeles County (NHS), Citi, and other local sponsors teamed up to support locally owned, minority small businesses on September 23rd by hosting the Compton Community Engagement Dinner at the NHS Center for Sustainable Communities in Compton, California while celebrating Hispanic Heritage Month. Citi provided NHS with local funding to be able to expand its technical assistance and local small business support of minority led, and owned businesses who were achieving measured success during the COVID-19 crises.
NHS was one of 50 organizations selected to receive the funding nationwide and will be using the funding, along with support from other corporate partners to expand its work with providing urban agriculture, healthy food access, financial counseling, technical assistance support and referrals to local small business resources to help increase minority business entrepreneurship. Sponsors for the local dinner included: NHS, Citi, KJLH Radio, MasterClass, Ron Finley Project, Pacific Coast Regional and Metro CDC. The featured BIPOC led small businesses included The GOAT Mafia, El Cielo, Jefa's Sweets, and Dulce Canella.
Follow us on social media @nhslacounty Instagram, Twitter and NHS LA County on Facebook for further details and for the announcement of the next community dinner.