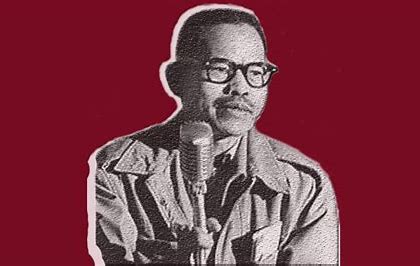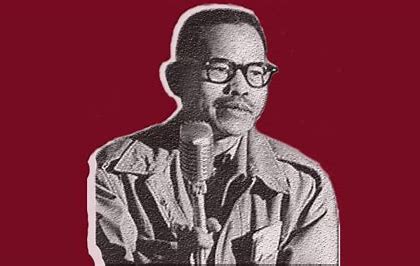 18 May

Meet Larry Itliong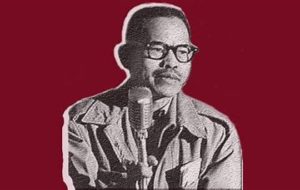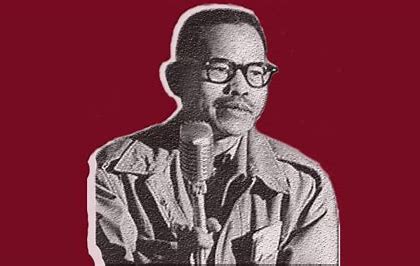 We continue our celebration of great Asian and Pacific Islander Americans that paved ways for millions to benefit.
Larry Itliong  was a Filipino-American who led a grape strike in Delano that set the stage for the boycott that would lead Cesar Chavez and thousands of farmworker families to create the nation's pioneering agricultural labor union, the United Farm Workers.
Most history books mention Chavez and the United Farm Workers, but do not include a mention of Itliong or other Filipinos. Speaking about Chavez and his father, Johnny Itliong said, "Larry was militant. Cesar was non-violent. Cesar had handlers. Cesar had lawyers. Cesar was a dictator."
The first public art memorial honoring Filipino American farmworkers was unveiled on 24 June 1995 in LA's Historic Filipinotown with Larry Itliong and Philip Vera Cruz as its most prominent historical figures. Itliong was posthumously honored in 2010 by inclusion in a mural at California State University, Dominguez Hills. In 2011, Los Angeles County recognized Itliong with Larry Itliong Day on 25 October; this follows the City of Carson which became the first city in the United States to recognize Larry Itliong Day in the United States in 2010.
-Source: https://en.wikipedia.org/wiki/Larry_Itliong