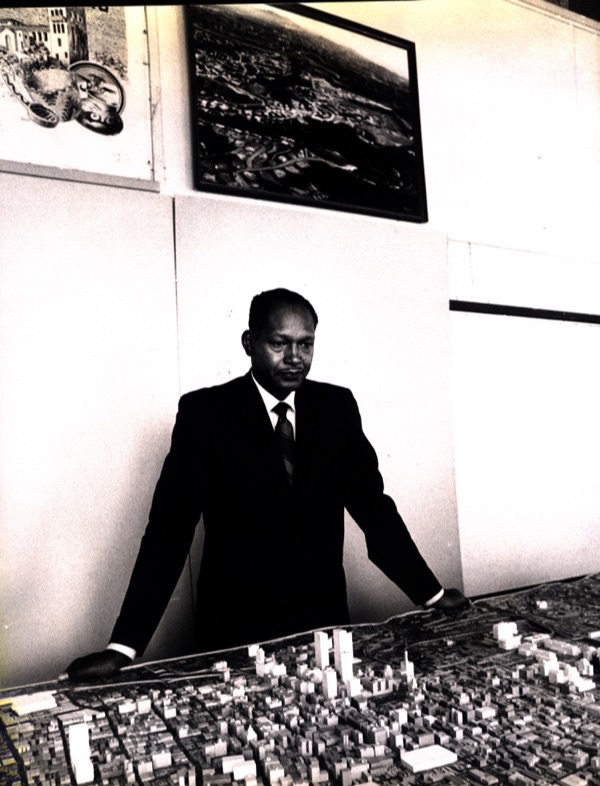 23 Feb

#blackhistory: On May 29, 1973, Thomas "Tom" Bradley was elected Los Angeles' first Black mayor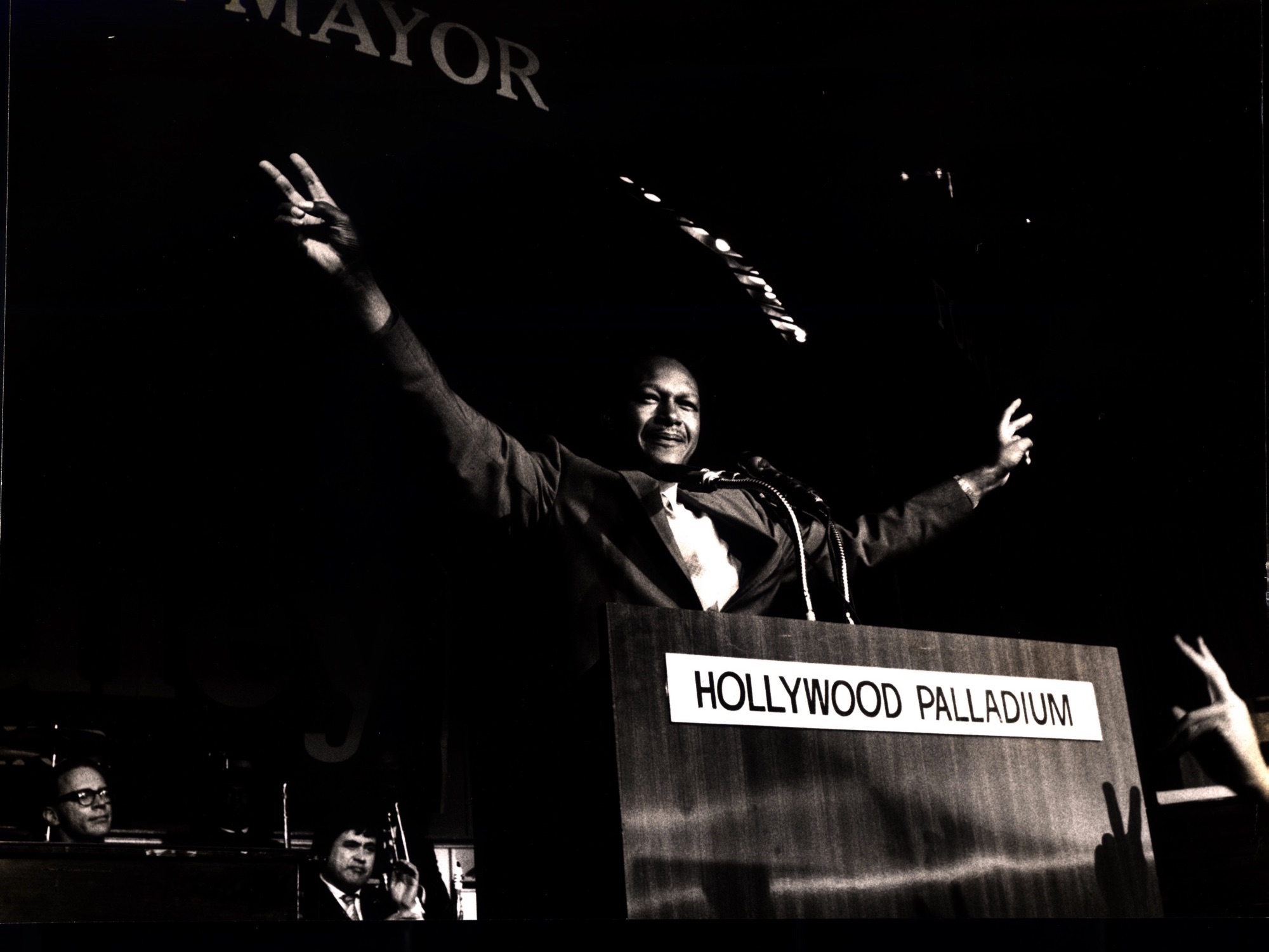 The grandson of a slave, Thomas "Tom" Bradley came to Los Angeles as part of the Great Migration. He was born in Calvert, Texas on December 29, 1917, and his family moved to L.A. when he was seven. Bradley grew up on iconic Central Avenue, the high-achieving child of a single mother, and he attended UCLA where he was captain of the track team and president of the University Negro Club. At UCLA, he also became a proud and active member of Kappa Alpha Psi (he would later become a Prince Hall Mason as well), the future politician getting an early education in the power of networks and interconnection. In 1941, he would marry Ethel Mae Arnold, the private anchor to his very public life. In 1993, Lorraine Bradley, one of the couple's two daughters, said of their marriage: "How can a mayor do that much work and not have to worry about anything else unless he has someone like her behind him?"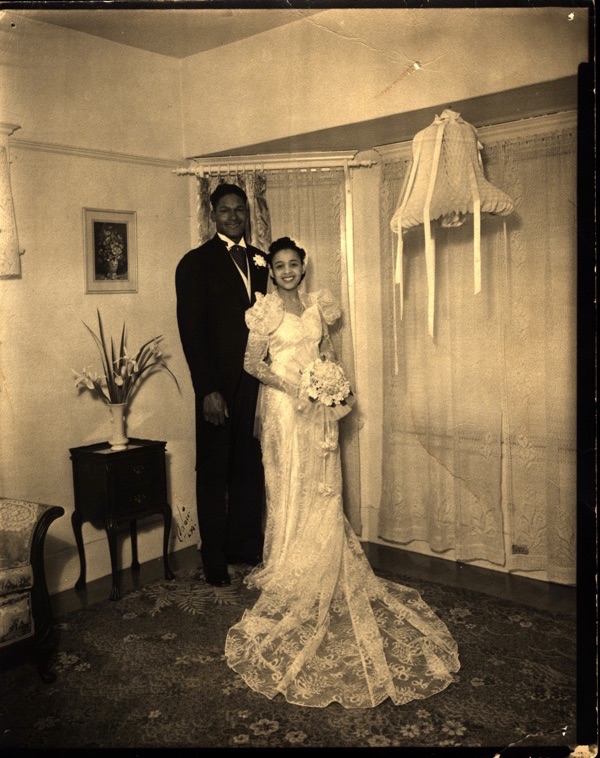 Bradley's entrance to public life was in 1940, when he joined the Los Angeles Police Department. He would navigate the force's internal and external contradictions for 21 years, eventually reaching the rank of lieutenant in 1958. Bradley was his era's highest ranking African American policeman, but, at just 41, he had advanced as far as he could in an organization where Black and white officers would not be allowed to share a patrol car until 1964.
He switched gears, attending law school at night in hopes of becoming an attorney. Bradley passed the bar on his first attempt and promptly quit the force. By 1963, he would set aside day-to-day lawyering to become the Councilman for Los Angles's central 10th City Council District, a seat now held by City Council President Herb Wesson.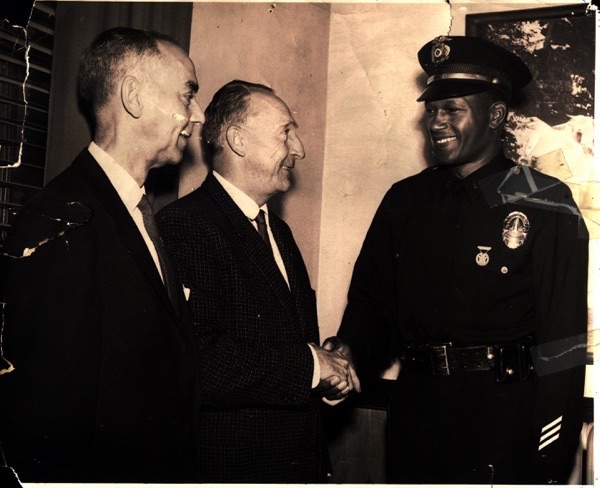 Six years later, in 1969, Bradley decided to challenge Los Angeles Mayor Sam Yorty. A creature of his era's various counter-revolutions, Yorty was an outspoken detractor of the Civil Rights movement and first wave feminism both. As mayor, he was quick to write off his Black constituents' dissatisfactions as the work of outside (usually communist) agitators. All the same, Bradley's run was a long shot. L.A. was still reeling from the 1965 Watts Rebellion's and African Americans' share of city's population barely topped 18% in 1969. The local political landscape was also crowded, with 12 other aspirants jockeying for position in the Democratic mayoral primary that year.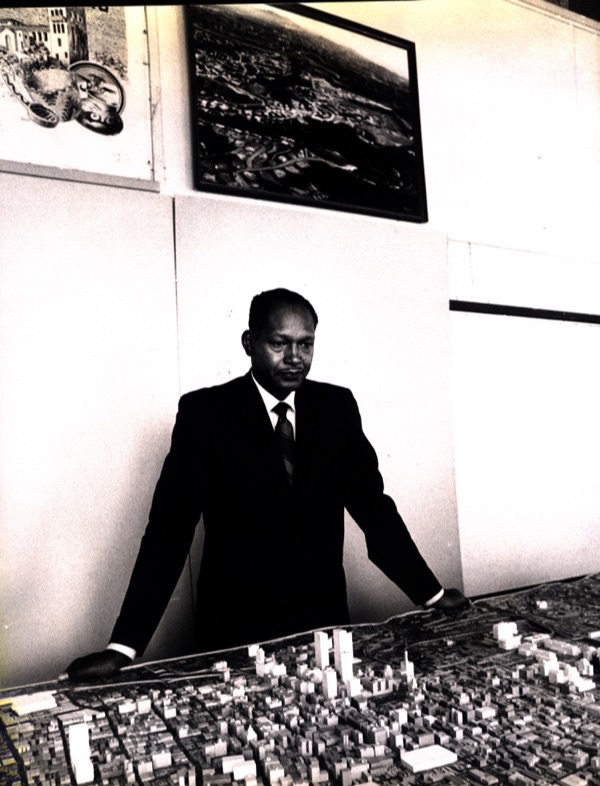 Bradley wrestled the right to take on Yorty from the packed field, but their run-off took a predictable turn: "Yorty ran an aggressive campaign infamous for its racism, exploiting fears and uncertainty. Yorty accused Bradley of being 'anti-police' and asserted a majority of the police force would resign if Bradley were elected. He also implicated Bradley of running a campaign powered by 'black militants, white radicals and Communists.'"
He would lose that first race against Yorty, but the defeat would only secure his role as standard bearer for a new, multiracial Los Angeles. Bradley had seen Los Angeles' future: a forward-looking and business-friendly global capital uniquely positioned to be America's gateway to Latin America and the Pacific rim. In 1973, his coalition of Black, Chicano, Jewish, Asian American and white liberal Angelenos carried the day, making Bradley not only Los Angeles' first Black leader since Pio Pico, but the first Black mayor of a predominantly white American metropolis ever.
Source: CAAM | #blackhistory: On May 29, 1973, Thomas "Tom" Bradley was elected Los Angeles' first Black mayor (caamuseum.org)