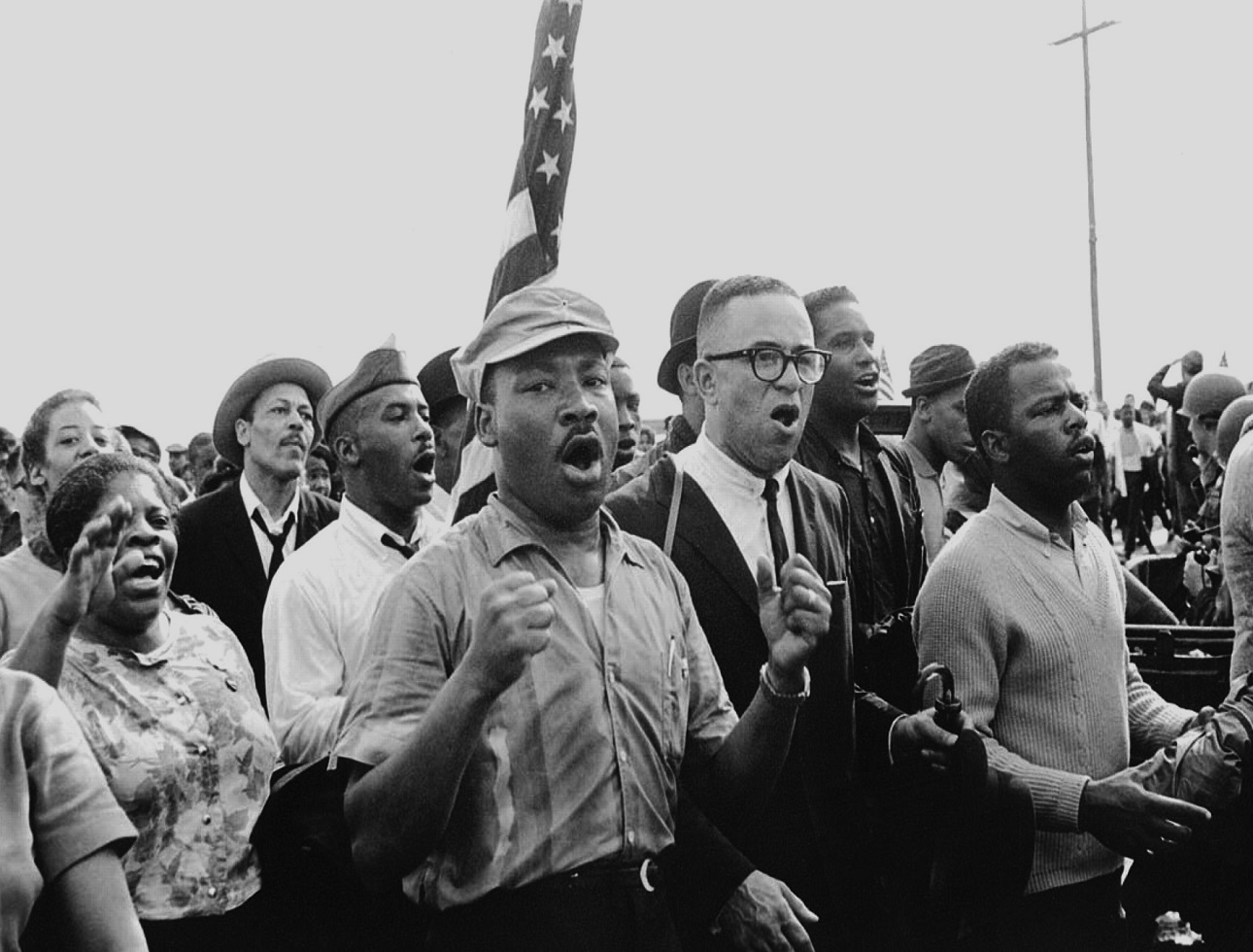 03 Apr

A Right To Live: Fighting for Our Lives

What's our progress on civil rights 50 years later?

So, at NHS, we like to deal in facts. The numbers matter. As we take a look back at 50 years of civil rights, we must ask how far we've come, right? Unfortunately, this now includes the lives of many more people than the ethnic minorities and women that may have catalyzed the Movement. Our most recent thing to watch has included the uprising by local students nationwide as they stand against the madness surrounding gun violence and the mass shootings that are taking place on school campuses.

Why should our students have to stand up at all? Where are the 'adults' in this scenario? Are we doing our jobs to help make sure our kids are safe? Clearly not, if you just track the data below:
The United States has had  more mass shootings than any other country;
In 2018 there have been 17 school shootings across the U.S. where someone has been injured or      killed;
17  students were killed on February 14, 2018 at Marjory Stoneman Douglas High      School in Parkland, Florida;
The Parkland shooting sparked outrage among students across the nation

Students have organized marches, walkouts, and sit-ins for gun-control & stricter gun laws
Is arming teachers the answer?
Safety vs. politics; NRA influences law makers with hefty donations and lobbying

Between 1967 and 2017, there were 146 mass shootings, with an average of 8 people being killed      per shooting.
So what are the answers here? Can we focus and work together to strengthen our collective impact to help find the balance of family safety with the 'right to bear arms'? On other civil rights issues, let's take a moment to discuss life today versus 50 years ago. We only honor Dr. King's memory and his vision for the "beloved community" if we acknowledge our progress and where we need to improve, focus and help ensure change as we look ahead. More facts:
Housing & Homeownership —
50  years have passed since Lyndon Johnson signed the Fair Housing Act (FHA) of 1968, a landmark law passed in the aftermath of Martin Luther King's assassination that banned discriminatory practices in housing.
Following  FHA, the Black homeownership rate increased for 30 years and reached  nearly 50% in 2004; all gains have been erased and black homeownership is now at a 50 year low of 41%, while the white homeownership rate is at 72%;
Wealth & Unemployment –
Nationwide, the median wealth of a black family is $17,409, compared to $171,000 for a white family—nearly 10 times as much. Blacks are 2.5 times more likely to be in poverty, than White households, as compared to being 3.5 times more likely in 1968.
With respect to homeownership, unemployment, and incarceration, America has failed to deliver any progress for African Americans over the last five decades…In 2017, the Black unemployment rate was 7.5%, up from 6.7% in 1968, and is still roughly twice the White unemployment rate.[1]
The Hispanic unemployment rate is at 4.9%, while White households face a 3.7% rate.[2]
A study from the National Survey of America's Families found far reaching racial and ethnic disparities in the U.S., citing that Hispanics are significantly more likely to be low-income (61% Hispanics, 49% Blacks and 26% of Whites).
Incarceration —
The share of Blacks in prison or jail almost tripled between 1968 and 2016 and is currently more than six times the white incarceration rate.[3]
According to the Federal Bureau of prisons, Hispanics now makeup nearly 33% of all inmates, and they are the fastest group currently being imprisoned.
Education —
In 1968 Blacks were just over half (56%) as likely as whites to have a college degree, a situation that is essentially the same today (54.2%); this has impacted the capacity to earn higher wages and make significant economic strides.[4]
In 1968, Hispanics led the nation's student protest called the "Walkouts or Blowouts" in Los Angeles to advocate for their right to a better education. Today, nationwide, the number of Latinos graduating from college is slowly increasing at 15%, while whites graduate 41% of the time.[5]
Recent local data for the Los Angeles region cited by the "Color of Wealth" report, highlighted both the spatial, racial and geographic impact of being "of color" in America[6]:
Wealth, Poverty & Income — Los Angeles
White households in L.A. have a median net worth of $355,000. In comparison, Mexicans and U.S. blacks have a median wealth of $3,500 and $4,000, respectively. This represents 1%. Among nonwhite groups, Japanese ($592,000), Asian Indian ($460,000), and Chinese ($408,200) households had higher median wealth than whites. All other racial and ethnic groups had much lower median net worth than white households—African blacks ($72,000), other Latinos ($42,500), Koreans ($23,400), Vietnamese ($61,500), and Filipinos ($243,000).
White households (40.7%) were far more likely to hold assets in stocks, mutual funds, and investment trusts. Only 21.5% of U.S. blacks, 7.6% of Mexicans, 23.6% of Korean, and 9.9% of Vietnamese owned stocks, mutual funds, or other investments or trusts.
White  and Chinese households are more likely to be homeowners (68%). By contrast, 40% of U.S. blacks, Korean and Asian Indian, and 45% of Mexican households were least likely to be homeowners.
Mexicans were the least likely to be banked and most likely to lack financial savings.
So where does all of this leave us? Lots of numbers to show that many American families are still struggling. We need each other to work together to figure out the next 25 years, 50 years and beyond. While the data can appear dismal, the impact of long standing racism, segregation and frankly, "not getting along" has taken its toll. Let's all commit to speak clearly and honestly about plans we are willing to take to strengthen our communities. These words come to mind…
"The continuing disparity between black and white life chances is not a result of black life choices. It stems from an epidemic of racism and an economic system dependent on class division. Abundant scholarship notwithstanding, there is no other possible explanation. The breakdown of the family, the absence of middle-class values, the lack of education and skills, the absence of role models—these are symptoms of racism". – Julian Bond
We can all do better together. More work. More impact. More jobs. More progress. Better housing. Better schools. Stronger, high quality neighborhoods. More sustainable futures. Together. NHS will be forming a Community Alliance to help strategically advance more economic benefits for families who live and serve in our neighborhoods throughout the region. We hope you will join us.
Let's keep our faith in building lives together, — Lori Gay
---
[1] Economic Policy Institute, "50 Years After the Kerner Commission", Feb. 26, 2018.
[2] The Atlantic, Jan. 2018
[3] Economic Policy Institute, "50 Years After the Kerner Commission", Feb. 26, 2018.
[4] Ibid.
[5] LA School Report, 2018; Pew Research Center, 2016.
[6] Color of Wealth, A Joint Publication of Duke University, The New School, the University of California, Los Angeles and the Insight Center for Community Economic Development, published by Federal Reserve Bank of San Francisco, 2016.